My First Time in NYC (Part 1)
2018-02-01: Yes, believe it or not, it's taken me this long to get to New York City! I went there for a long weekend at the beginning of February (right after an eventful end of January) along with Alex. It was my second time in New York State (the first being when I visited Lauren in Rochester) and my first trip ever to NYC.
The Trip Begins
We actually had quite the hassle getting to LAX in the first place. As luck would have it, we got a Lyft driver who was brand new to the app, and she had no idea what to do. She drove around in circles and accidentally canceled our ride and tried to pick someone else up while we were still in the car. Total disaster.
We got to the airport late and missed our flight, but Virgin was able to put us on a later plane – thank goodness. We hung out with a greeter robot in the meantime.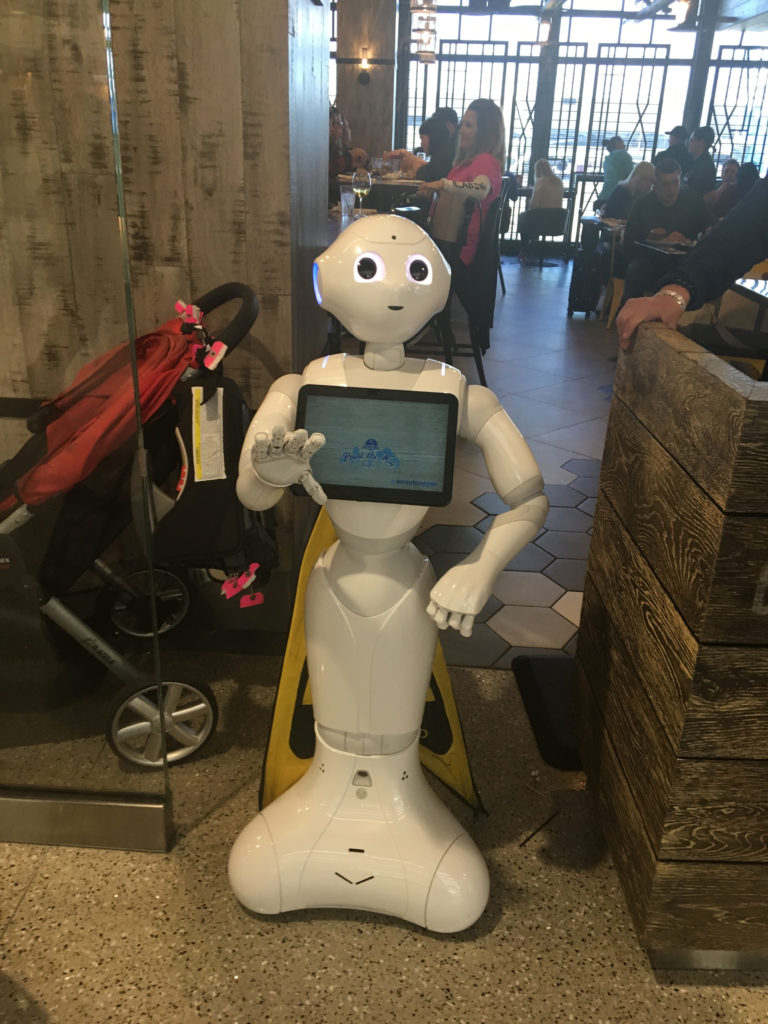 The future sure is weird. We hung out in Virgin's airport lounge for a while too but it wasn't as nice as I was expecting.
Then we flew to New York. We watched Airplane! on the way, because it seemed appropriate and Alex had never seen it before.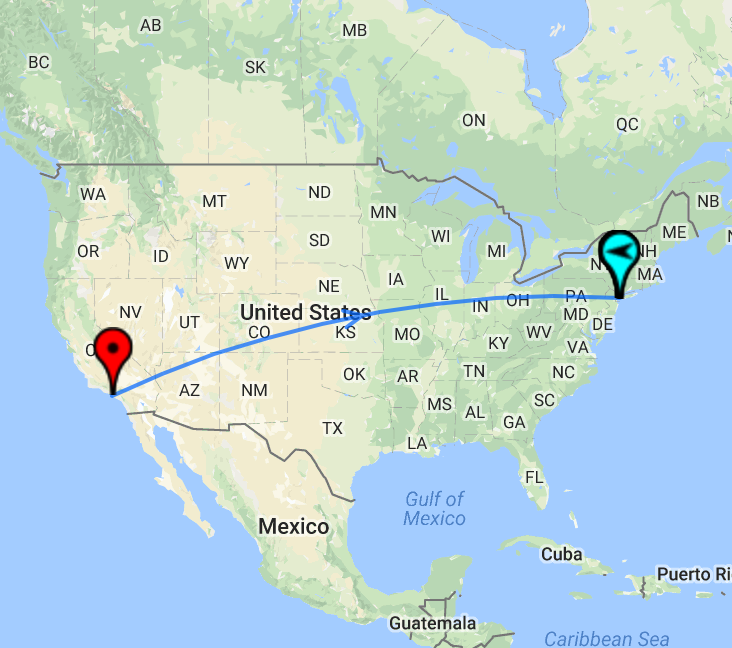 Due to our delayed departure and the time zone difference, we got into JFK pretty late. We lyfted to our Airbnb in Bed-Stuy, which is short for the Bedford-Stuyvesant neighborhood in Brooklyn. A Google search for Bed-Stuy returns such top results as "Is Bed-Stuy still dangerous?" and "9 Reasons Not to Live in Bed-Stuy, Brooklyn," so you know it must be good.
The Hunt for Dinner
We checked in and then, starving, roamed Broadway & Myrtle streets looking for some chow. Our luck was awful. There was almost nothing vegan for Alex, but she managed to find some pizza and garlic knots that were good enough.
We tried getting veggie burgers at a bar called SKYTOWN. Oh man, what a disaster. We go in, we order separately at the bar and then sit down. Alex gets hers in about ten minutes, and since we're both starved I tell her that she can start without me. She does, but doesn't care for the burger. Ten minutes later and I'm still waiting for mine. We hear a fight in the kitchen. Loud yelling, slamming trays. A person who appears to be the cook, along with a woman trailing quickly behind him, storms out of the kitchen and walks straight out the front door. They both do not come back.
Sooo… am I getting my burger or what?
After bugging the bartender and waiting another excruciating ten minutes, my veggie burger arrives. And it's repulsive. I took one bite and immediately spit it back onto my plate. We got a full refund from the bartender, who just nodded in acknowledgement that, yeah, things sucked.
Wandering the streets some more and getting mega cranky, we learned that New York City delis are everywhere, two on every block, and they're all the exact same. And none of them are good. They're not conventional "delis" like you'd find anywhere else in the world. Instead they're like small, trashy gas stations or, at best, semi-clean 7-Elevens. Few had any kind of food at all save for bagged up oreos, string cheese, doritos, that sort of thing.
I finally settled for Papa John's. I love Papa John's pizza so it wasn't really "settling" but I like trying new things on vacation, but at some point my hunger took over. We did end up chatting with a cool cashier at the store who was involved with a lot of local activism.
The Airbnb
We were exhausted and just coming down from hunger-induced irritability, and it was plenty late, so we didn't do much besides crash at our Airbnb.
It was a pretty good place. I like my Airbnbs to be bare-bone. I know that when my parents travel and stay in Airbnbs, they like nice cozy cabin-like places, hosts that are friendly and present, the full works. And I get that. But when I book an Airbnb, all I really want is a functional bed, a functional bathroom, and a host that is around to fix any rare issues but otherwise invisible. I don't need a big room or amenities or, really, anything else.
So this Airbnb was perfect for me. Here it is from the outside – our door on the left behind the pole, and our windows on the second story, the two on the right in this photo.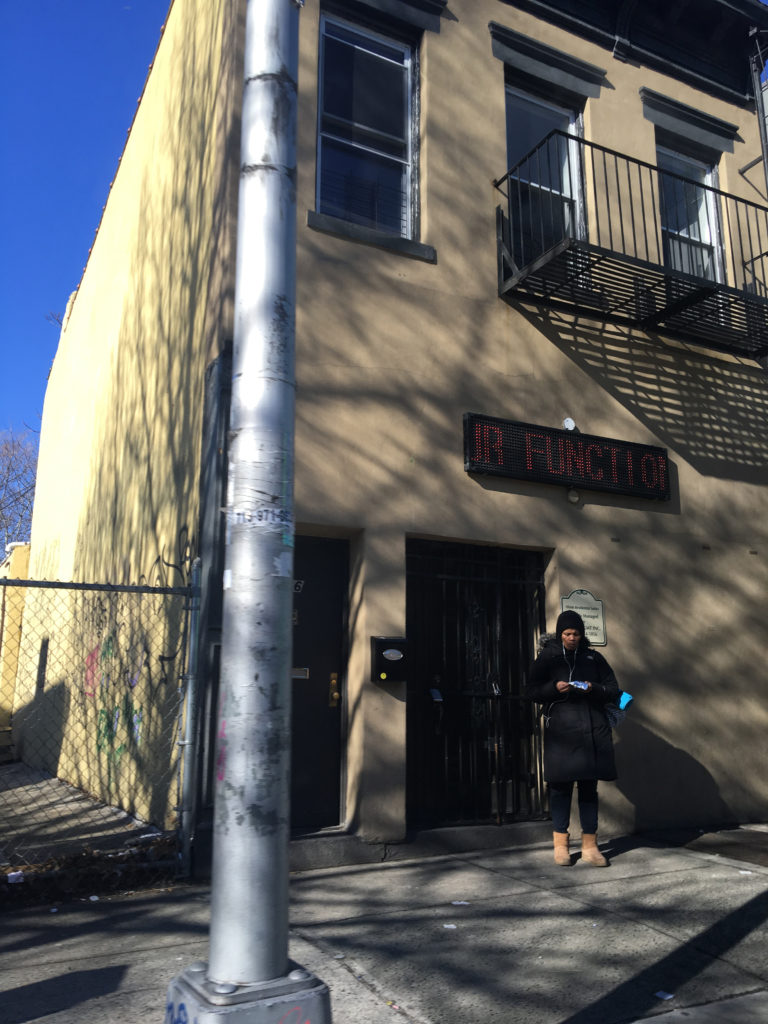 The door goes up some narrow stairs, which emerge on the right in the next photo. The door to our room is on the left, open, at the end of the hall.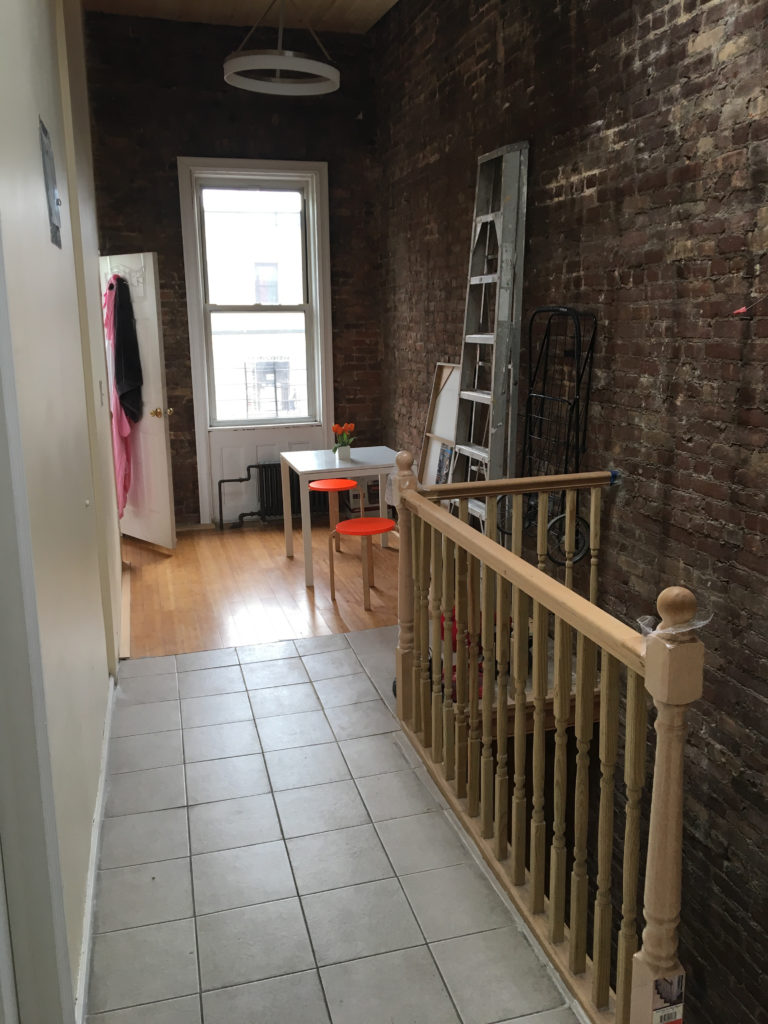 And then, our room:
Snug and cozy – everything I needed and nothing I didn't.
Our vacation really started the next day.