About
My name is Ethan Hulbert. Sometimes it's misspelled Cthan Hultert or Zthan Hurlbutt. I can only wish I was cool enough to be named Zthan Hurlbutt.
You may have found me because I wrote my name in a book and later donated it to a thrift store, where you later purchased it from, and you got curious. Hope you enjoy the book.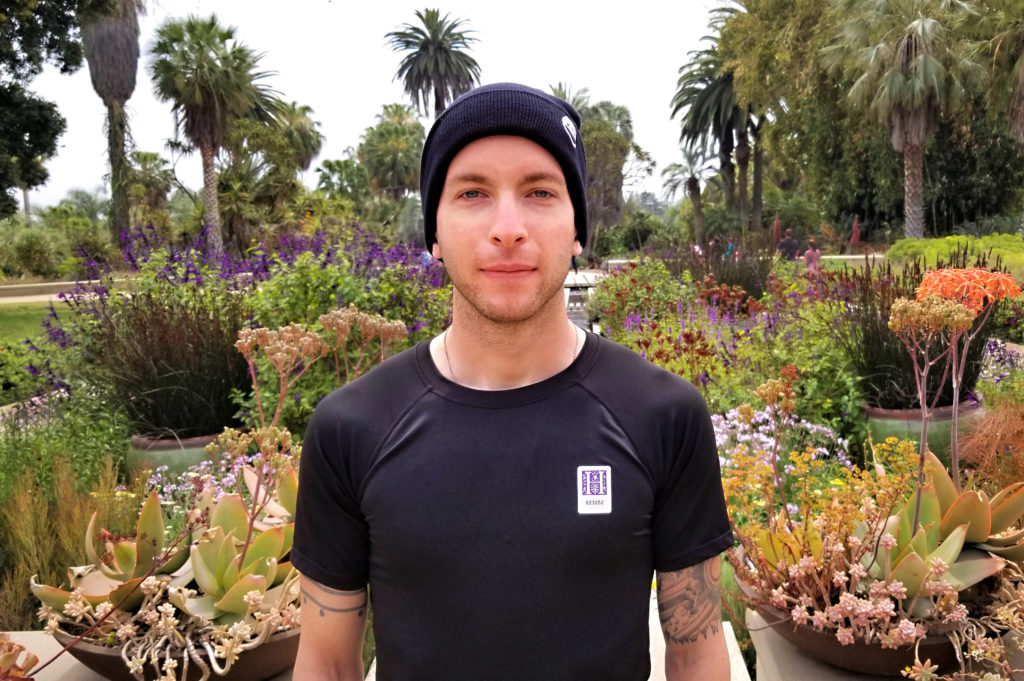 Personal Details
Full Name: Ethan James Hulbert
Date of Birth: May 7th
Hometown: Spring Valley, WI
Current City: Los Angeles, CA
Also Lived In: Chicago, IL
University Majors: Studied Nuclear Engineering (UW-L), Film (Columbia), and Nanoscience (CVTC), in that order
Biggest Achievement: Was part of a 3-person team that used a computer simulation to answer a question about relativistic thermodynamics that Einstein was stumped by in 1907 (blog about this forthcoming)
Employer: SEO Lead at RPA, an advertising agency in Santa Monica
Additional: Director of Digital Marketing at the Immersive Arts Collective, a nonprofit performance organization in downtown Los Angeles
Cat: Sophia, the love of my life
Favorite Food: Pizza: golden brown stuffed crust, sausage, pepperoni, green peppers, onions, black olives (light), red pepper flakes, extra parmesan cheese on top, and (most importantly) extra sauce – look, I love trying new, exotic, interesting food, but what can I say, I love a good pizza
Favorite Authors: Catherine Besterman, Robert E. Howard, George Harmon Coxe, Richard Feynman, Peter F. Hamilton
Favorite Movies: Last Year at Marienbad, The Seventh Seal, The Discreet Charm of the Bourgeoise, Once Upon A Time in the West, Nausicaä & Princess Mononoke, Blade Runner, the Mission: Impossible series (except 2), the James Bond series (especially Dalton, Brosnan, & Connery), and the original Sam Raimi Spider-Man trilogy (which is the best superhero trilogy ever made)
Favorite TV: Community, Daria, Danger 5, Star Trek (ENT is best, followed by TOS & TAS), The Orville, Murdoch Mysteries, Burn Notice, 30 Rock, Matlock
Favorite Art Style: Art Nouveau
Favorite Weather: A cool summer rain
I enjoy traveling, but I don't like describing myself in romantic wanderlust terms. I'm pragmatic, analytical, and imaginative. When I travel, I have some ideas beforehand of what I'd like to see, but once I'm there I let the universe guide me. My gut rarely steers me wrong. I like putting things in lists and spreadsheets. I love supporting my friends.
Here are some other page sections on this website:
Here are some other websites I own:
Jeez, I have way too many domains.
Professional Stuff
I'm Associate Director of SEO at RPA, a major advertising agency in Santa Monica.
Previously, I managed SEO and digital services at Publicis Sapient, Razorfish, Rosetta, Elliottsweb, and Abbey. I also mentored start-up founders in digital marketing at 1871.
I've been in SEO for 10+ years and have been doing Internet stuff since forever. I taught myself HTML in 5th grade in the late 90s and never looked back.
I used to own and operate a children's educational role-playing website with tens of thousands of worldwide members and hundreds of staff.
I also used to co-run a rather infamous blog that unfairly dominated for a ton of major and minor keywords thanks to some special loopholes I used (which no longer exist thanks to me – sorry).
I used to do self-employed marketing work, but I no longer have the time. However, I do still do a little consulting for friends or charity.
About This Website
This site is one thing and one thing only: my personal homepage.
I miss the old days of the Internet before everything got so commercialized and boring, back when people would just put up homepages about themselves and their pets and their friends just because it was a neat thing to do.
So this site is just meant for my own fun, and an archive of myself and my experiences online. A bucket for a bunch of writing.
I certainly do a little SEO to this site, but only because it bothers me if I don't.
I hope this answers all of your pressing questions about me. If not, shoot me an email. Have a great day.