Central Park to Captain Dan's (NYC Part 3)
2018-02-03 Saturday: The Coldest Day Yet
I realized that I had stupidly brought this red fuzzy jacket I'd just acquired, instead of bringing an actual winter coat. I have 2 or 3 nice winter coats, but no, I had to bring the least effective jacket I had. So I layered up with a lot of my other clothing as best as I could, because today was to be spent mostly outside.
Once again, we took the subway to Manhattan.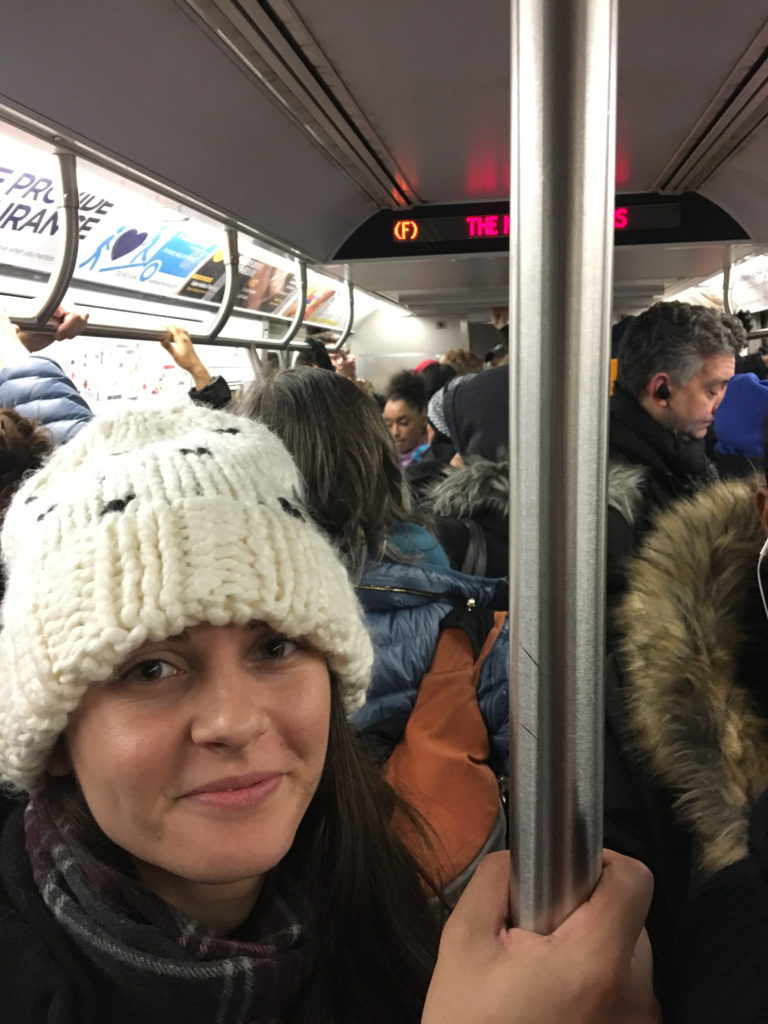 Manhattan
We met up with Alex's cousin Bogdan outside the Empire State Building, which thanks to yesterday we knew right were to find. (Not that it's exactly hard to find in the first place.)
We had a great breakfast at a cheap Asian place that really piled on the portions, and then got coffee at Cafe Grumpy. Saw the Flatiron Building.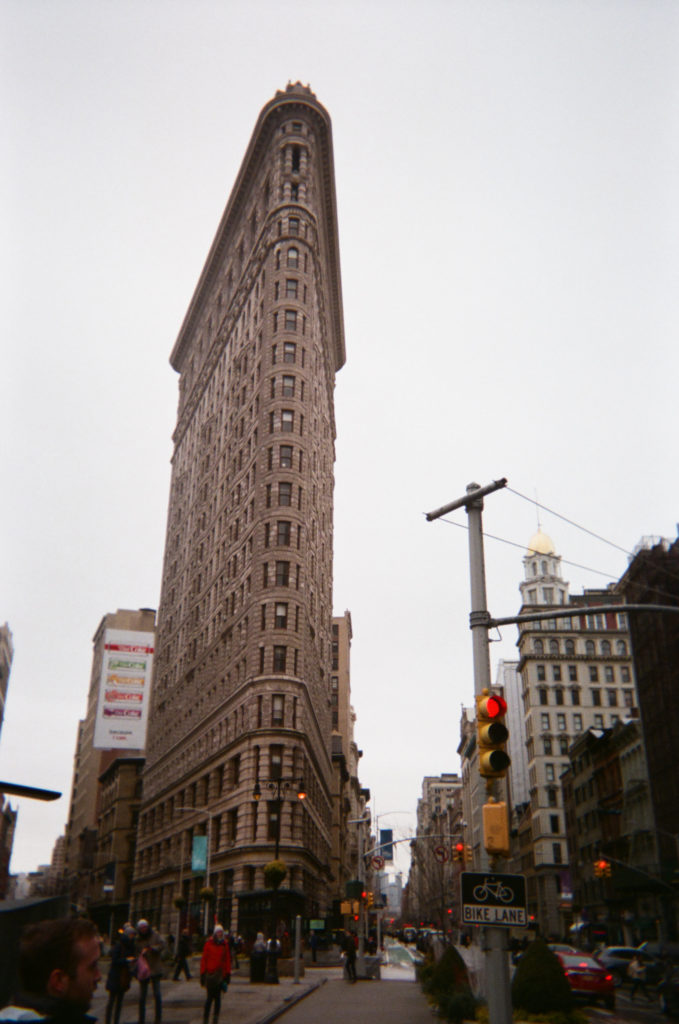 Next up was Times Square, which I mostly recognized from Spider-Man movies.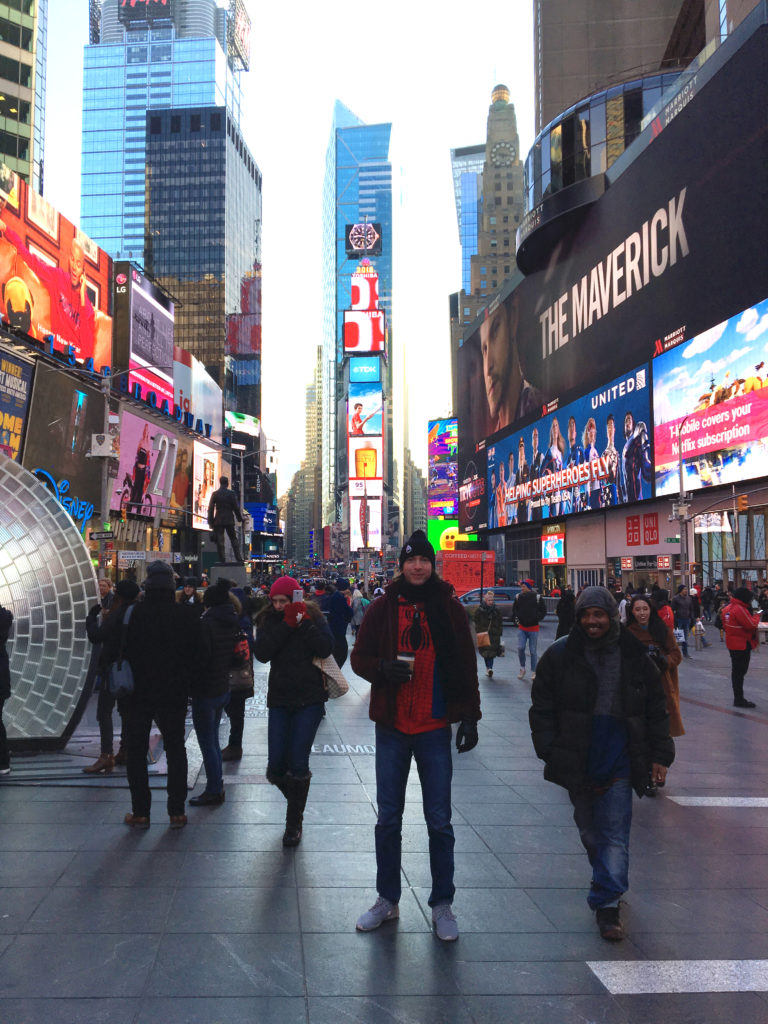 Central Park
Central Park was amazing. It's a shame we saw it in the middle of winter, because it was… well, a little bleak, and our bones were shivering while we were exploring it. But it was still an incredible place to visit.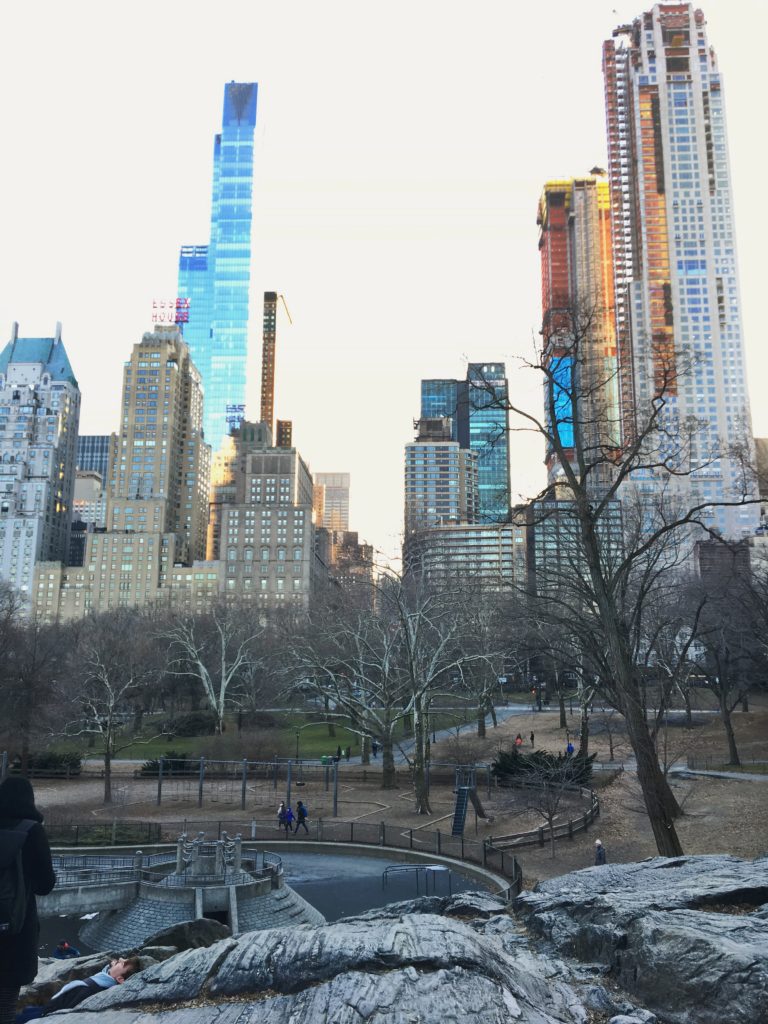 The fountain was also a little bleak.
Here's Bogdan and Alex chilling (quite literally) on a big rock.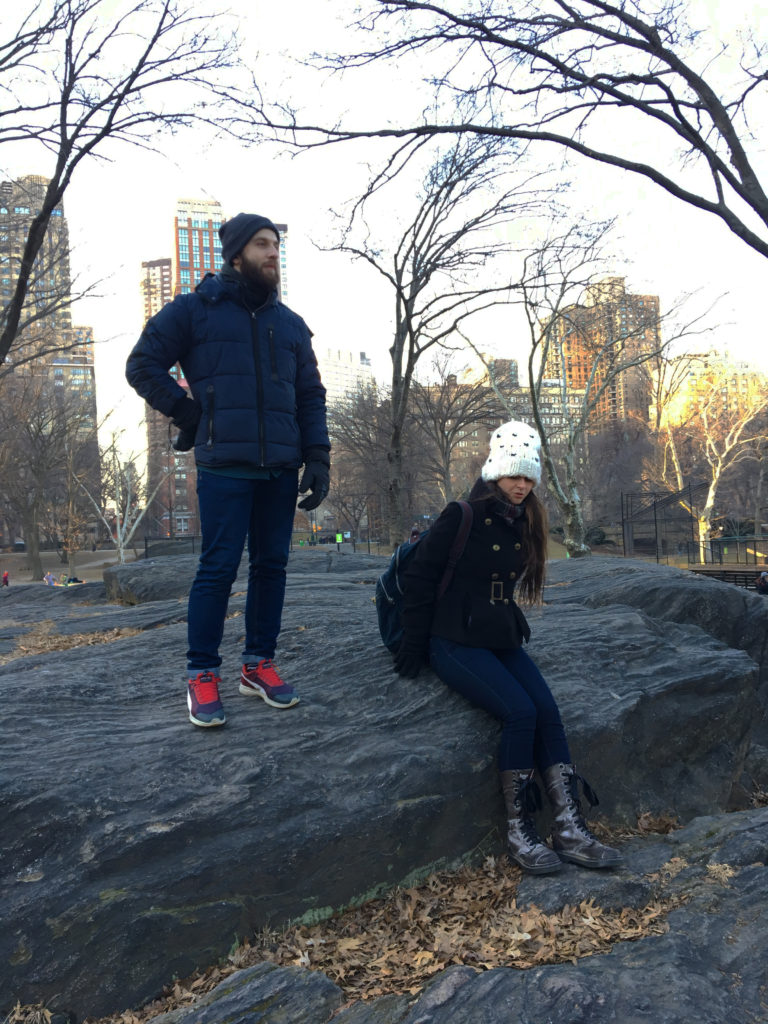 We decided we needed a little break, both for our legs and for our temperatures. So we walked along the park for a bit until we came to a nice looking bar and restaurant called Ribbon.
We sat down and I ordered a shot of whiskey. And good lord were the servers ever rude. They brought it out and then almost immediately placed "Reserved" signs on our table and soft-kicked us out, without saying a word, just glaring at us as they set down the signs. Message received loud and clear: for whatever reason, we weren't welcome there.
Here's our progress so far: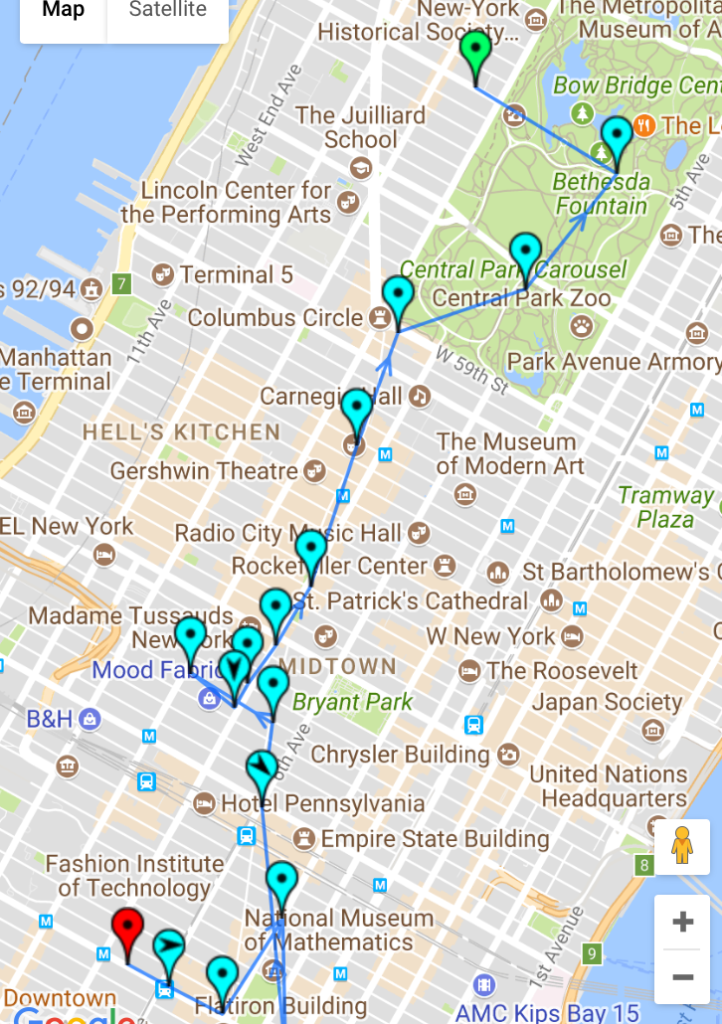 There's just so much to do in New York City!
We kept walking along the park well into the night.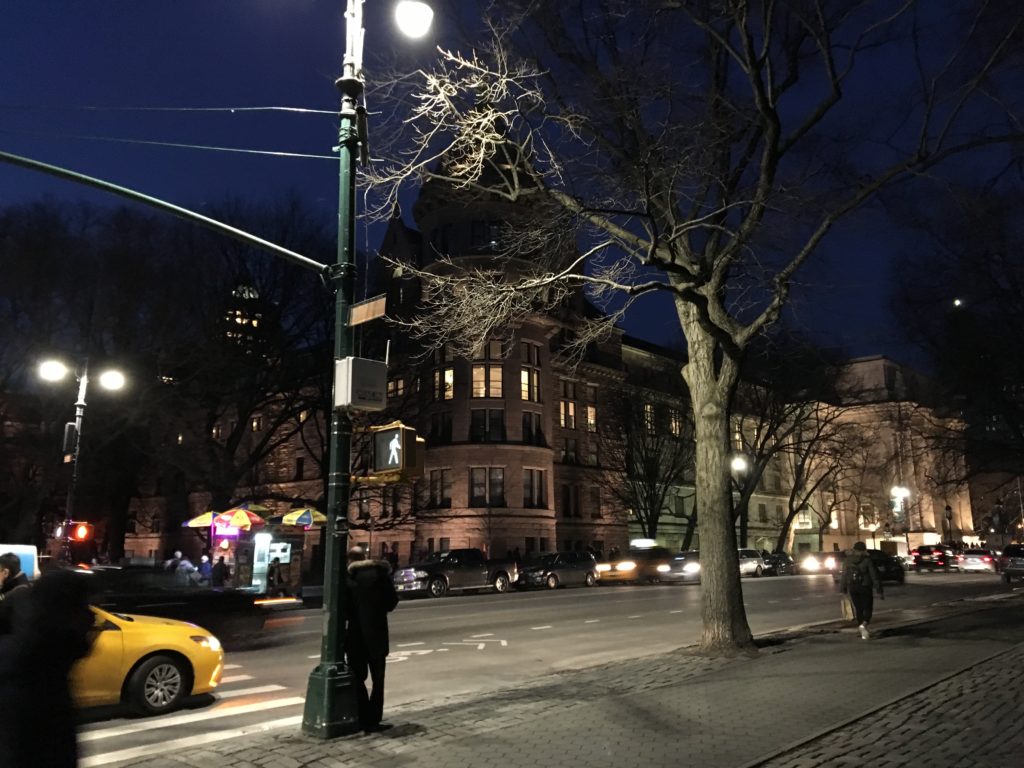 Eventually we got to Bogdan's hostel, where he checked in. We got dinner at an Italian place across the street and took the MTA back towards home; Bogdan got off in Manhattan to sightsee while Alex and I continued back to Brooklyn.
Captain Dan's Good Time Tavern
We met up with my old friend Brandon at a restaurant that he suggested called Captain Dan's Good Time Tavern – what a name, right? Turns out he lived in Bed-Stuy not terribly far from where we were staying, so it was convenient all around.
Captain Dan's was okay, nothing worth mentioning food-wise, but in terms of decor it was really something else. Check out the bathroom: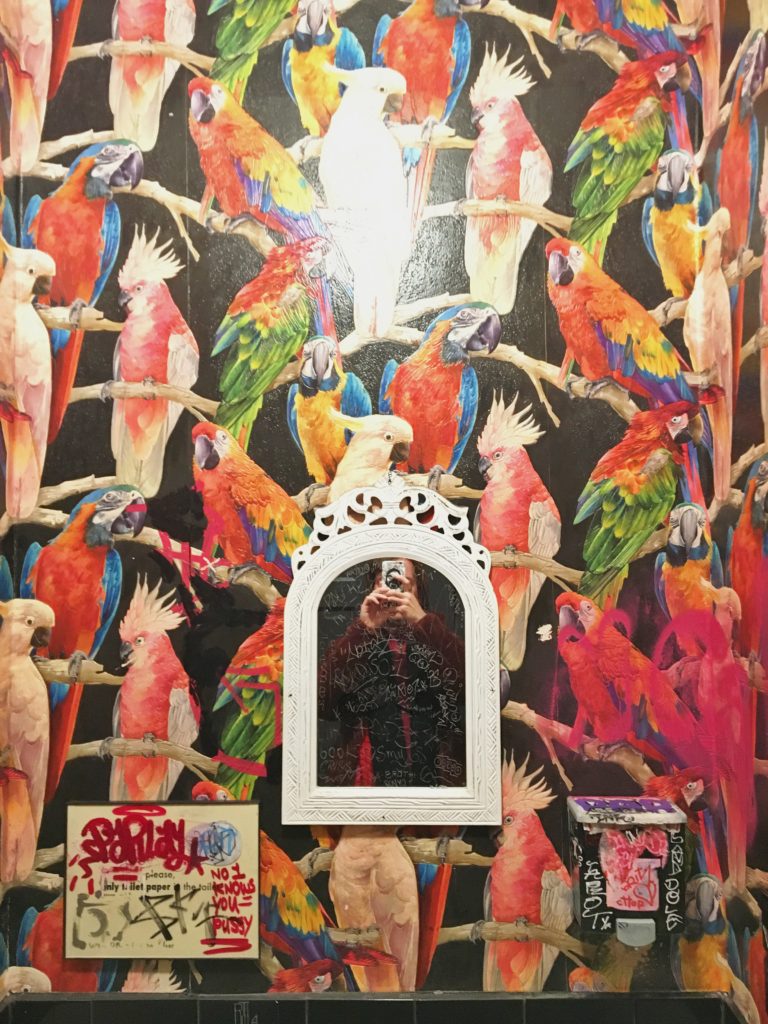 It was good to catch up with Brandon, it had been quite a few years since I'd last seen him in Chicago. Happily, we've both been doing well since.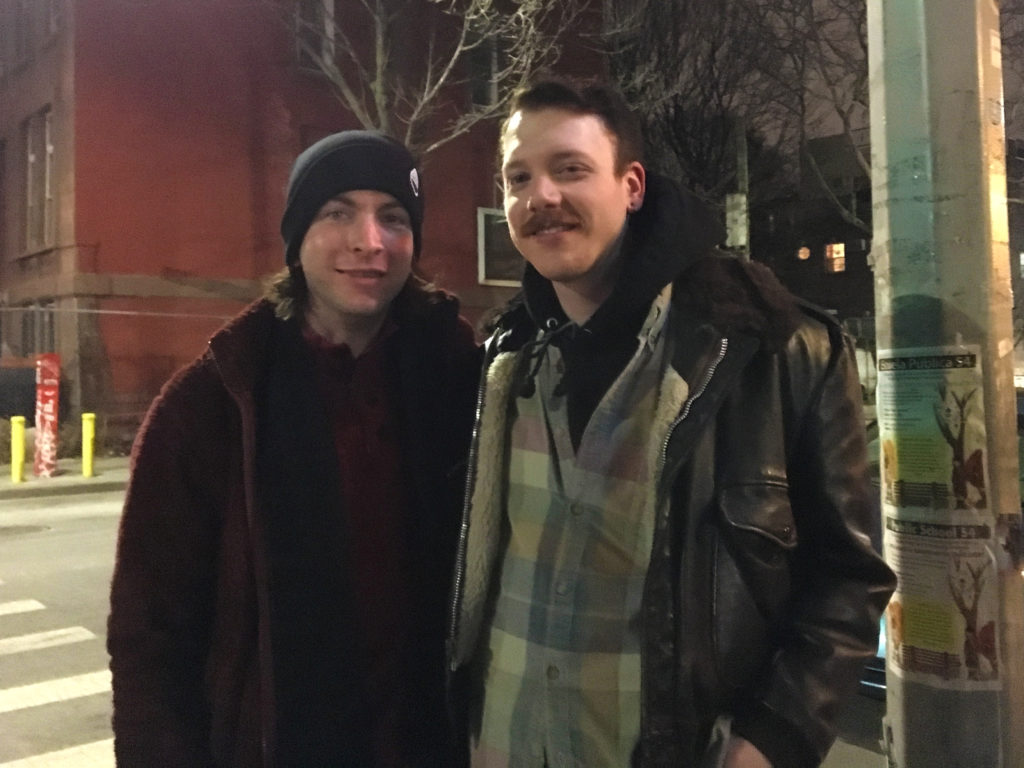 After that, Alex and I called it a night. Today was exhausting! There had been so much walking and so much shivering that we were both just ready to hit the bed and crash. I was also starting to feel a little funny…
The day in full: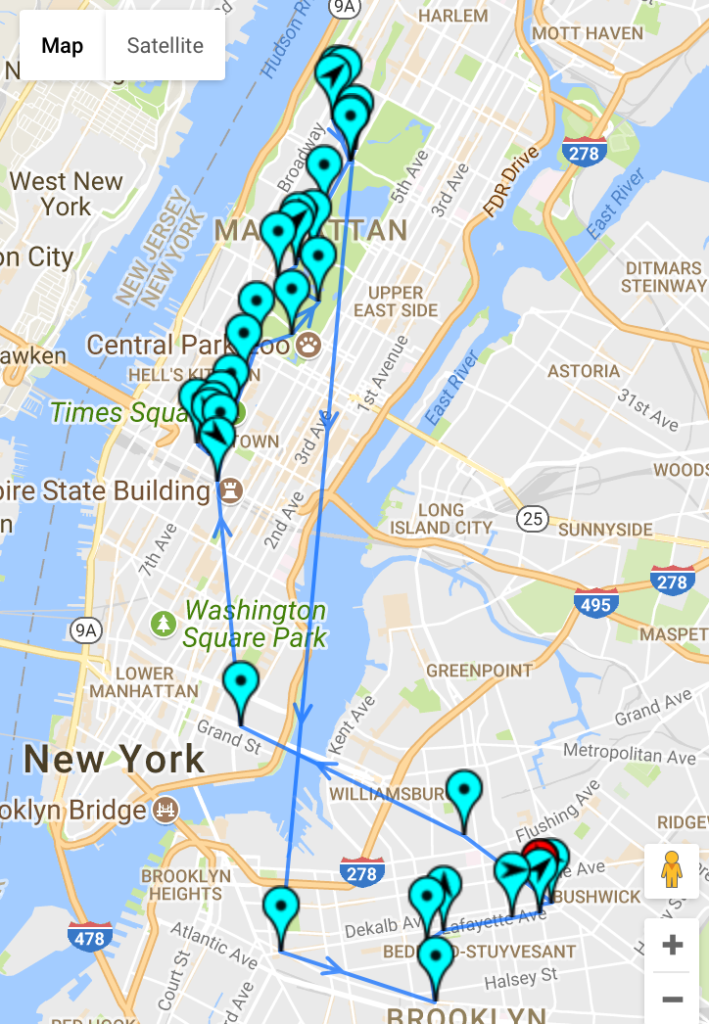 Tomorrow: our last full day in New York.