So Alex and I wandered into this place called Costume Zone the other day down in Oceanside, and man, was it wild. I had to take some photos of all the antiques and other things. I'm pretty sure some of this stuff has been in here since it was brand new in the 80s.
Unfortunately the old fashioned looking guns in this case were props only or I would've so spent the money on one of them. (That is a real sword though.)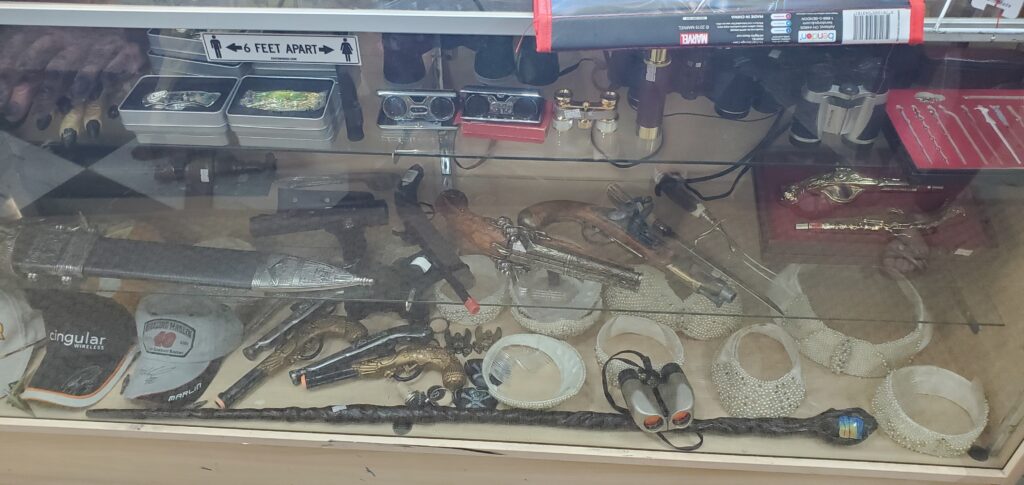 Also some pretty neat cameras, not that I need any more of those: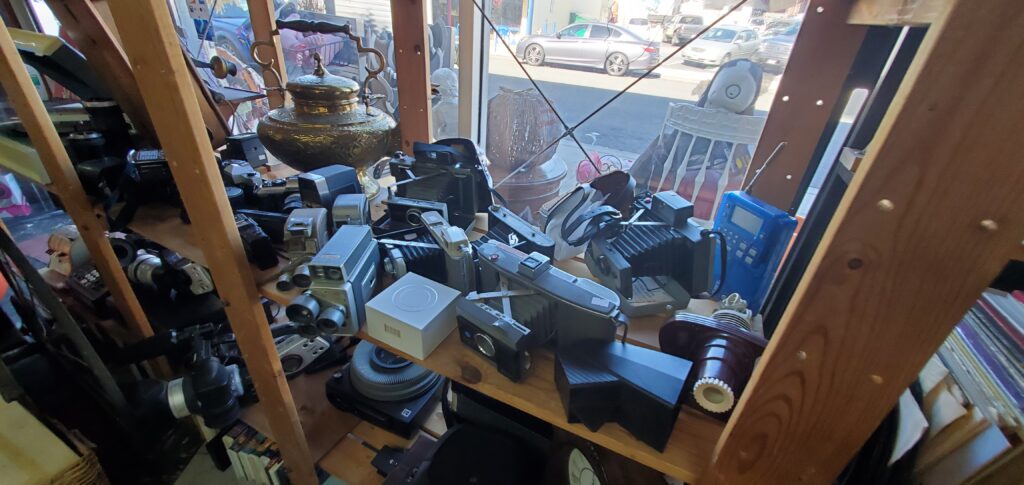 There were some strange phones that seemed like crosses between dial phones and rotary phones. Why else have the number buttons in a circle? It's like they were still using the molds from the rotary days. Who knows?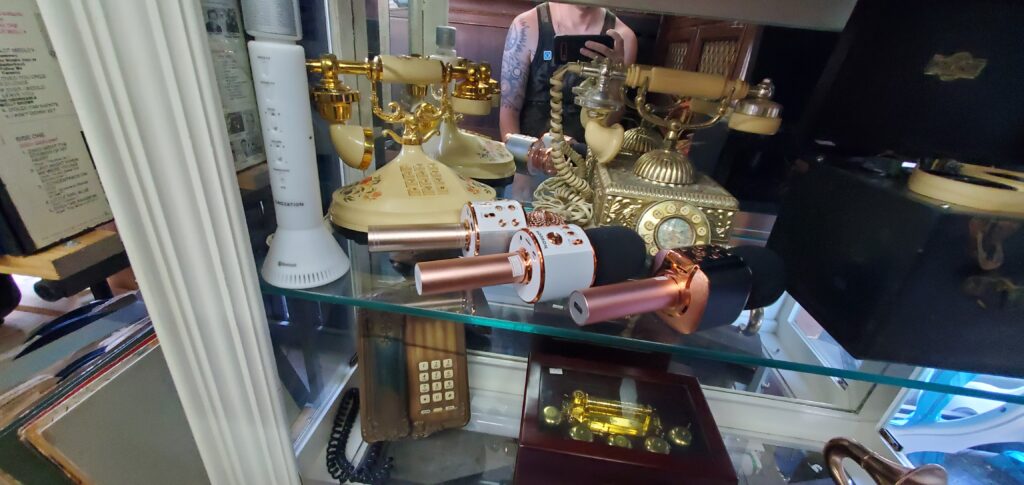 They had some of the most random pins imaginable, a ton from random old 2000s movies that were extremely forgettable, as well as this Pope John Paul World Youth Day 1993 Denver magnet for some reason:
They did costume rentals and Halloween costumes too in the other back section, but the antiques were where it was at. Just look at all this stuff. There was so much clutter packed into this little area you could spend all day sorting it out.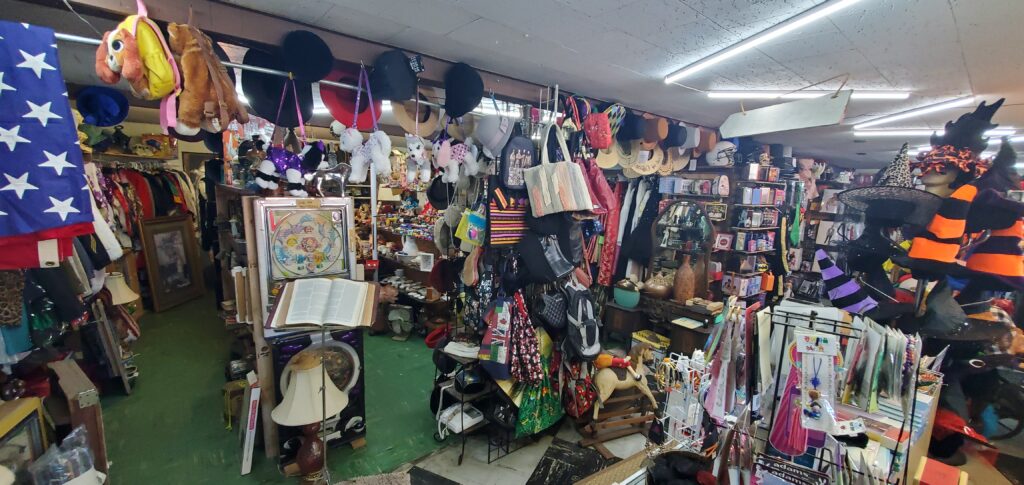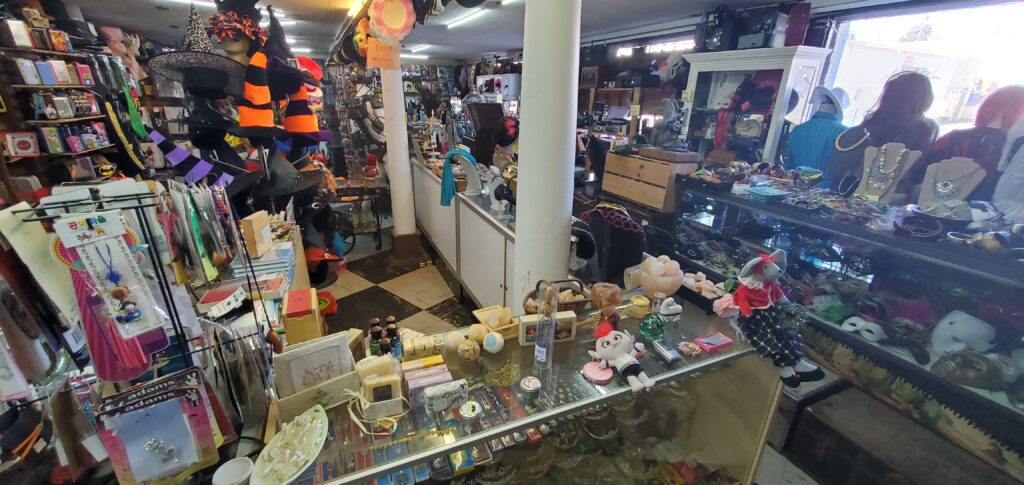 I did see one particularly badass costume though — this very accurate Borg costume from Star Trek: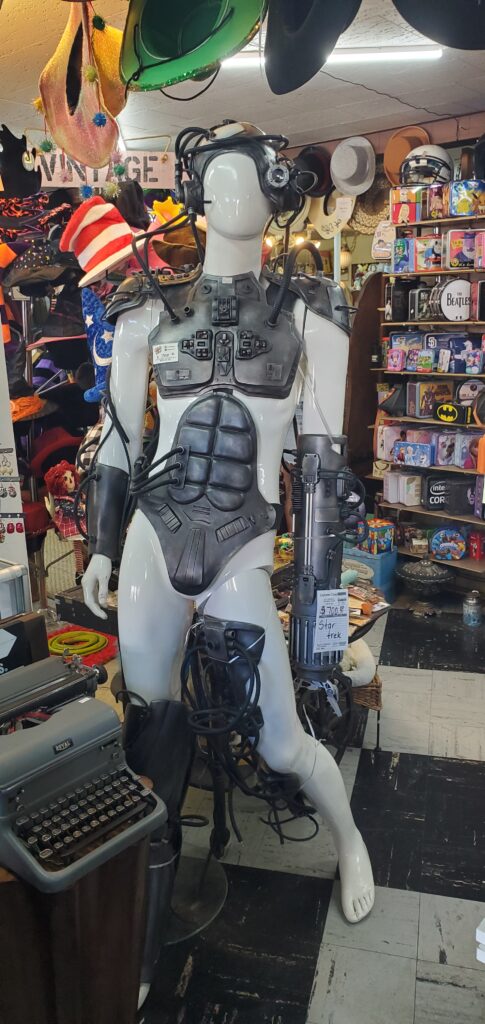 Gotta admit… that one is pretty cool.