Adamson House & Museum Tour in Malibu
2018-01-06: I was taken out to Malibu for the first time to explore the Adamson House & Museum. I had just visited the James J. Hill House, a mansion tour up in Minneapolis, MN, and I think Alex was inspired to show me one down here in California too. The Adamson House is a mansion formerly owned by a couple that owned a famous tile factory as well as a small dairy & milk empire.
The Adamson House
There was a small museum attached, displaying a lot of artifacts from everyday life back in the old days, but the main draw for me was the house itself. It was the most marvelous display of tile I've ever seen.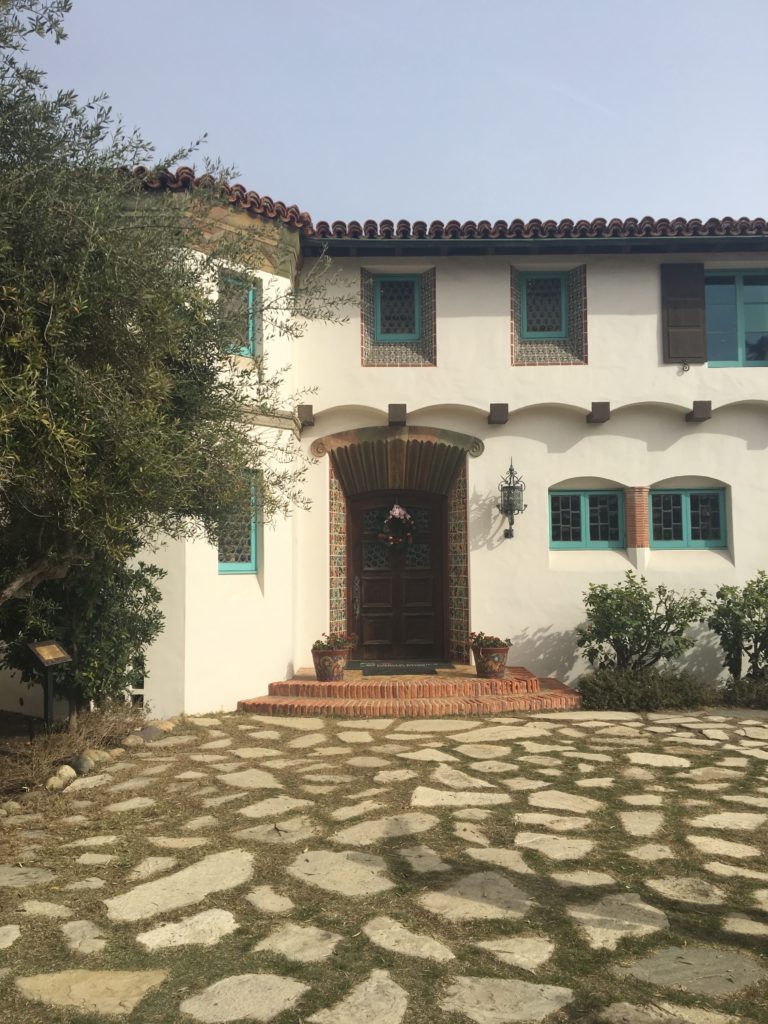 No photos were allowed inside, which is a shame because that's really where all the best tilework was. Here are two photos from the official website to show you how cool the inside was:
The first photo is the kitchen, completely decked out in tile, just incredible. And the second photo is a famous tile "rug" that spans a full hallway. When you look at it at first it looks like an actual rug, then you do a double-take and realize it's all intricately detailed tile too! It was so beautiful and such expert craftsmanship.
Our tour guide told us that the house had been owned by the same person who owned the tile factory nearby. They had the house so ornately detailed because they used it to showcase the factory's capabilities. It was built to be a display, and boy was it ever.
I wouldn't really want to live here myself though. I loved the tile, but just for the day. I would probably go crazy if I had to live here surrounded by so many busy patterns!
There was also this gorgeous peacock fountain out back. The guide told us a story about how it was made with one single imperfection, placed in on purpose because "only God can be perfect" or something like that. So one tile below is flipped. Can you spot which one?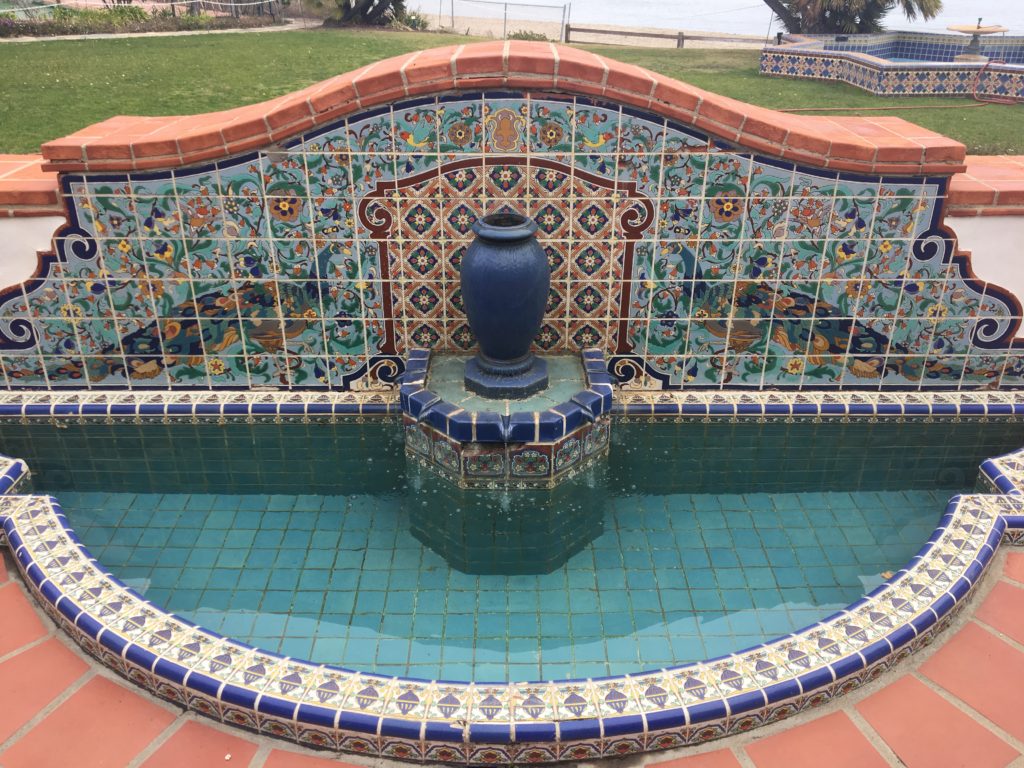 Alex was the only one in our tour group to find it. (I'm so proud.)
One of my favorite stories from the tour involved two windows on opposite sides of the reading room, which was used by the owner and his wife. The owner loved ships and anything with a nautical theme, so one window was round like a porthole. His wife loved castles, so the other window was tall and rectangular like a castle's arrow slit. They would sit under each others' windows and read, so when they looked up they would see "their" window across from them. House goals.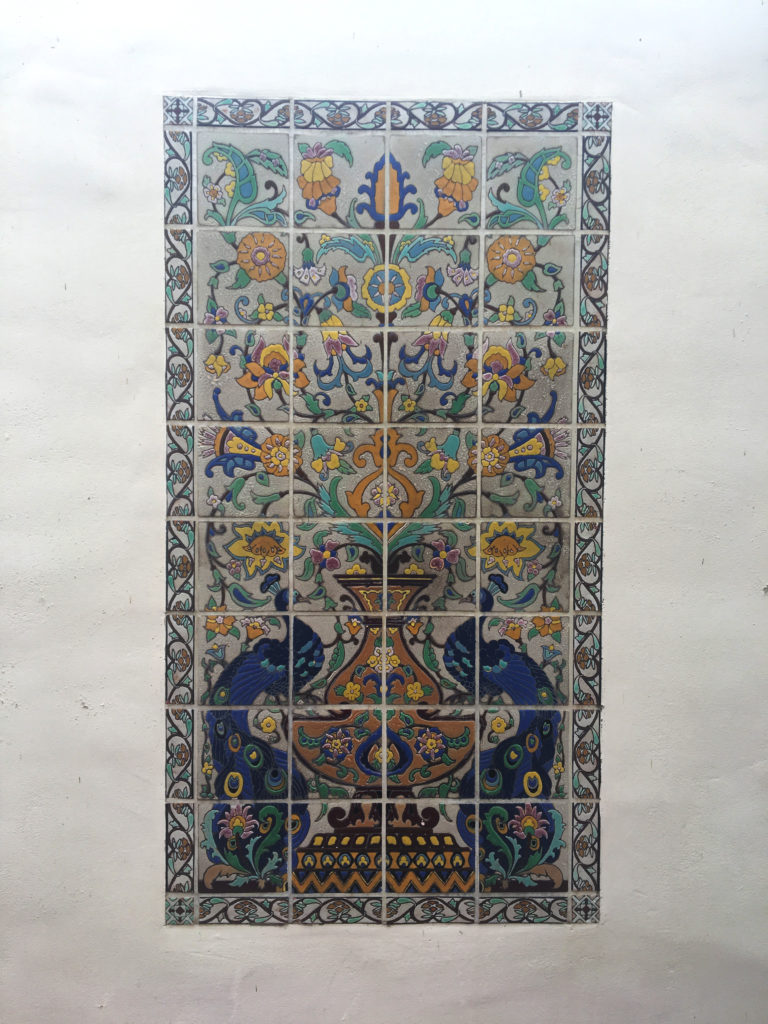 There was also an outdoor pool, and a really neat fountain with a green face sculpted into it. It was a perfect photo opportunity for me and Alex to get some tile behind us.
This was such a special trip, and I'm so thankful that Alex brought me here. I've been on a few other mansion tours, and while I always love them, many of them are very similar. The Adamson House was definitely unlike any other mansion I've seen. No wonder it's a historic landmark.
More of Malibu
Since we were in Malibu and had some time to spare, we walked around a little. We checked out a couple piers, but they were really nothing special.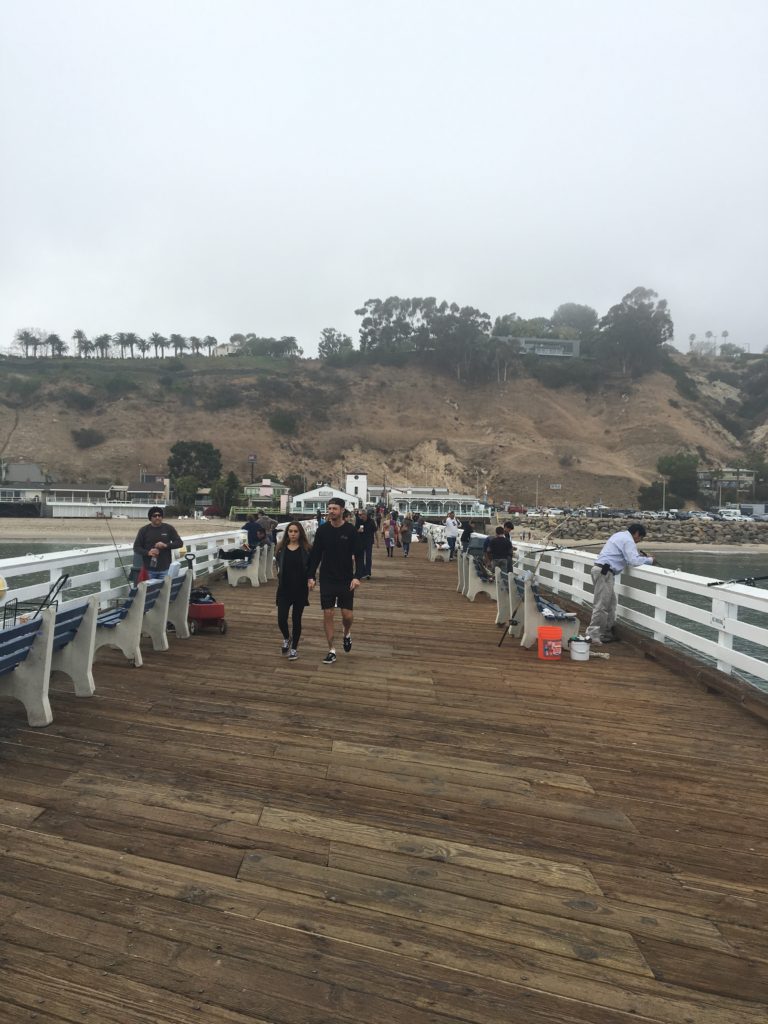 That being said, I did love the fog, along with the misty, dreamy weather. We walked for quite a while because all of the beach seats were taken:
As we walked over a bridge, we saw this hillside that looked so exotic, especially in the weather. A century ago, people thought that the planet Venus was covered in thick jungles because all we could see at that time was the cloudy atmosphere. This Malibu landscape in the fog made me think about what people thought it looked like on the surface back then. Of course, we now know that Venus has a toxic atmosphere, a crushing surface pressure, and a scorching heat – not exactly the jungle paradise that was so popular in sci-fi novels of the time.
We couldn't get down to climb this particular hillside, nor were we prepared for hiking that day, but it was still a spectacular view.